The Best Is Yet To Come...
The Peterson's Glade, Amber, McCoy & Princess Bentley
21.11.12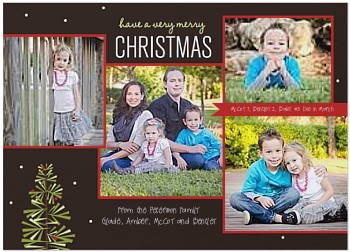 Posted by

The Peterson's
at 5:21 PM
7 comments:

3.11.12
Its another BOY!!!
This was Glades sweater when he was a baby! McCoy wore it when he was a baby and we Can't wait to see the next little Peterson Man wear it when he gets done cooking in March :)
Posted by

The Peterson's
at 7:59 PM
No comments:

Happy Halloween!!!!
The church Trunk or Treat
Minnie and Frosty
The Party Rocker...Every Day he's Shufflin'!
Frosty the Snowman!
Somebody was being camera shy
My little trick or treaters at the Royal Palm Beach Fall Festival.
Mario-He wanted this costume mainly for the stache
Picking pumpkins at Bednars Farms. Bentley picked this one and said, "Yup this is just my size, I'll take it." I even tried to get her to pick a bigger one but she was adament about taking this perfect little Punkin
McCoy just kept looking for the biggest thing he could still carry.
After last years debacle with the soggy carved pumpkins we decided to go another route. A much easier route I might add. :)
Kids had a great Halloween week and got way way way to much candy which Glade and I have taken upon ourselves to help them eat. McCoy was running from house to house and Bentley was just so happy people wanted to give her candy. She LOVES candy now :) this is what she said, day after Halloween as we are driving to the grocery store: "a sippi cup in my hand and halloween candy in my mouth and that means that everything in the whole world is good!"
Posted by

The Peterson's
at 7:29 PM
No comments:

1.8.12
Yup its true! We are expecting Baby number 3 in March! Our little foursome is pretty excited to be a fivesome! When we told the kids McCoy said, "Cool, I can dig that!" The next day he told a friend of mine that he hopes we have a girl because if she is anything like Bentley she will be an easy baby, and he knows girls are easier. LOL.
When we told Bentley there was a baby growing in Mommy's belly she quickly pounced on me and lifted up my shirt to try to see for herself. She was pretty excited. She is really into playing baby dolls right now, she loves to pack around her babies and feed them and push them in the stroller. We just hope she will love the new baby as much as she loves her dollies.
I am very excited and nervous of course. The worries have come back in full force, but I know I just have to relax and let nature do its thing. I pray everynight for the safety of the baby and this pregnancy. I have been feeling pretty crummy this time around again also. All day nausea and extreme exaustion, but still not as bad as the last time so Im trying to be positive. No telling yet whether its a boy or girl and we really have no preference this time around. We are excited at the idea of either, just hoping the next couple of months go smoothly! We got a long 7 months ahead.
Posted by

The Peterson's
at 5:11 PM
No comments:

Blog Archive